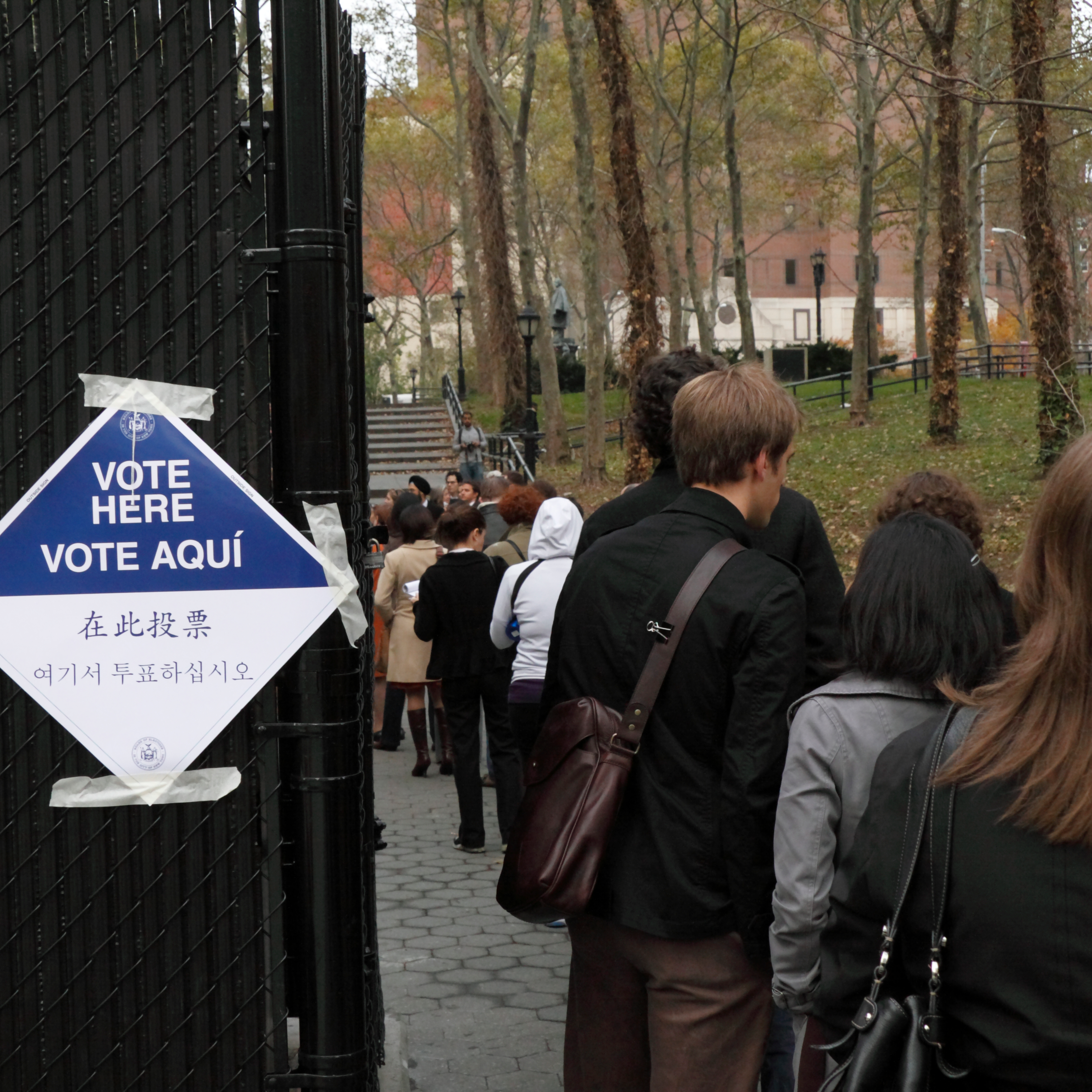 All Hands Brigade
Just Strategy launched the All Hands Brigade (AHB) in 2020 to help advance democracy. AHB deploys seasoned volunteer organizers to key election campaigns. We aim to defeat Trump and Trumpism by expanding voter registration in targeted swing states.
We also build progressive infrastructure for long after election day. AHB volunteers are building local organizing capacity in Wisconsin, Pennsylvania, and North Carolina.
All Hands Brigade combines voter participation with capacity-building. Our volunteers help develop and train staff. We also fill in the gaps in local organizing needs.
We organize our remote volunteers into teams for each state. These teams use phone calls and text messaging to reach voters. We make sure that every voter is registered, and every vote is cast and counted.
If you volunteer, you will be in a small team of other organizers along with a team leader. We ask volunteers to contribute at least two hours of calling each week (more if you can). Some are volunteering nearly full time. Do what you can.
We'll train you on the tools you will use to contact voters. We provide essential information on the state you are working in. Your team also gets together each week to exchange experiences and catch up on the latest intel.
Have you been procrastinating? Don't wait another minute. We need you now!
"In the end, our ability to forge a human connection, and to win, is also dependent on the less precise, but perhaps more profound, calculus of the heart."

– Kim Fellner, veteran organizer
Support Just Strategy
Your support for Just Strategy allows us to continue our cutting edge organizing campaigns. A donation, large or small, will go directly to building grassroots power.
$100 will cover a month of cell service for a rural organizer.
$1000 will fund a community meeting.
$10,000 funds a daylong organizing training.
*Note: Your contribution is not tax-deductible. Just Strategy is a 501(c)(4) social welfare organization.