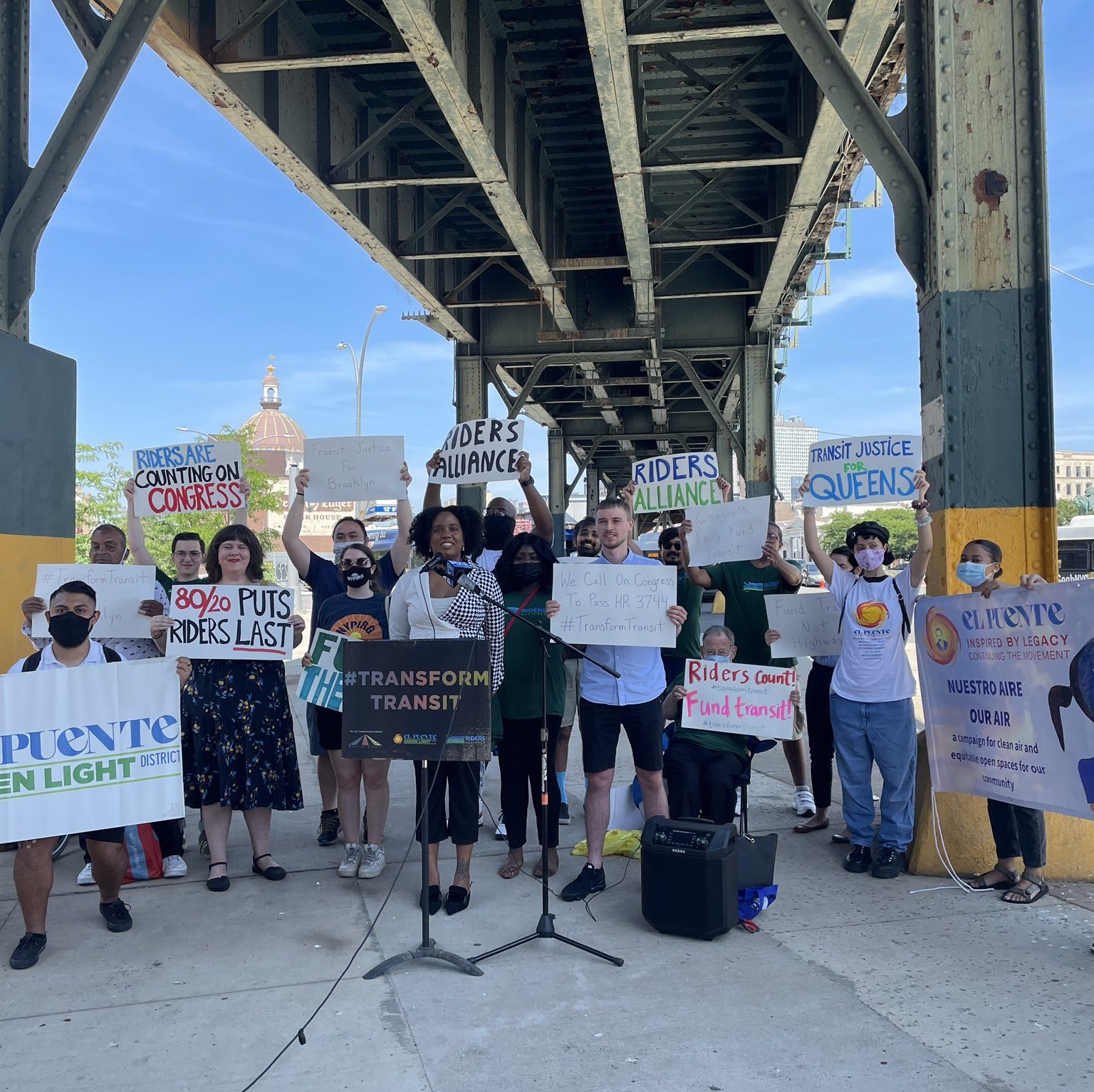 Transit Justice
Abundant transit unlocks freedom of movement. But good transit is very scarce in the U.S. today. Public transit is a public good. We are organizing a powerful campaign to ensure its future.
All Hands Brigade
Just Strategy launched the All Hands Brigade (AHB) in 2020 to help advance democracy. AHB deploys seasoned volunteer organizers to key election campaigns. We aim to defeat Trump and Trumpism by expanding voter registration in targeted swing states.
We also build progressive infrastructure for long after election day. AHB volunteers are building local organizing capacity in Wisconsin, Pennsylvania, and North Carolina.
Our Colleges
Just Strategy founded Communities for Our Colleges to fight for Washington State's community and technical colleges. Communities for Our Colleges is an organization of students, faculty, alumni, and community supporters.
Community colleges are the backbones of our economy and local communities. They drive racial equity and working-class success. We are building power to defend and expand access to community colleges.
Native Organizing Alliance Action Fund
Just Strategy is the fiscal sponsor of the Native Organizing Alliance Action Fund (NOA-AF). The NOA Action Fund builds native political power across Indian Country through voter registration, integrated voter engagement, and support for indigenous political leadership at all levels.
Support Just Strategy
Your support for Just Strategy allows us to continue our cutting edge organizing campaigns. A donation, large or small, will go directly to building grassroots power.
$100 will cover a month of cell service for a rural organizer.
$1000 will fund a community meeting.
$10,000 funds a daylong organizing training.
*Note: Your contribution is not tax-deductible. Just Strategy is a 501(c)(4) social welfare organization.